Slide2Sochi Roadshow
Would you like to come and rub shoulders with Great Britain's potential Olympic medallists this winter, or find out how to be come a winter Olympian!  Here's how…
With less than six months until the Winter Olympic Games in Sochi, Russia, Snowsport England have launched the Slide2Sochi Roadshow to give everyone a chance to learn more about the various winter sports disciplines, to meet members of the British Ski and Snowboard teams – great for budding autography collectors – and to learn how you or your kids could become the next British ski or snowboard star!
The Slide2Sochi Roadshows will run in conjunction with 23 indoor and artificial snowslopes.  They will involve wintersports demos; fun competitions on and off the slopes for all ages; giveaways; stalls and refreshments.  Some slopes will also run taster sessions for those wanting to give skiing or snowboarding a go.
Kicking off in style this weekend, there's a chance to meet and chat to representatives from the Great Britain Bobsleigh team at The Snow Centre at Hemel Hempstead this Saturday from 10 a.m with one of their Bobsleighs!  The Snow Centre is also launching their 2013/14 Winter Season this weekend with a host of special activities, highly-reduced ski and boarding lessons too (including ski lessons for just a fiver!), and a special guest appearance by Ed Drake!
Further Slide2Sochi highlights include a three day Slide2Sochi roadshow at the Chill Factore on 27th, 28th and 29th September where members of the GB ski team will be present; an appearance by GB skier Chemmy Alcott on 6th October at Skiplex in Reading; and a soon to be announced celebrity appearance at the Slide2Sochi roadshow at SNOzone, Milton Keynes on 5th October.
The roadshows have been launched alongside Snowsport England's new national participation campaign GO SKI GO BOARD, which launched a few days ago.  As we reported here, it aims to get more people into snowsports by providing value-for-money taster, beginner, improver and recreational sessions at a number of indoor and artificial slopes.
All those attending the Slide2Sochi Roadshows will be given the chance to take up a GO SKI GO BOARD course following their visit.  They can either sign up on the day or visit the GO SKI GO BOARD website.
"We want to make sure that no opportunity is missed to capitalise on the Sochi 2014 Winter Olympics, " commented Tim Fawke, CEO of Snowsport England.
He continued: "To complement our GO SKI GO BOARD campaign we are running a fun and interactive set of roadshows which will get people excited and engaged with both snowsports and with our athletes ahead of Sochi 2014."
"Each Slide2Sochi roadshow will offer something different, depending on the slope, but all will get people involved and will offer the chance to sign up for a GO SKI GO BOARD course."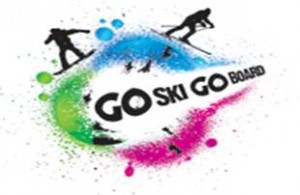 Here at FamilySkiNews we are giving our full support to Snowsport England and both their campaigns.  One of our website's missions is to encourage more youngsters to take up winter sports and pursue them to a competitive level.
The Slide2Sochi roadshow promises to engage and inspire up-coming generations of skiers and shredders in the lead-up to Olympic Winter Games next March.  Full dates and locations of the roadshows are as follows:
| | |
| --- | --- |
| Mendip Snowsport Centre | 15th September |
| The Snow Centre – Hemel | 14th and 15th September |
| SNOzone Castleford | 20th September |
| Chill Factore | 27,28,29th September |
| SNOzone Milton Keynes | 5th October |
| Pendle Ski Club | 6th October |
| Swadlincote Ski+Snowboard Centre | 6th October |
| Skiplex – Reading | 6th October |
| Plymouth Ski Slope+Snowboard Centre | 12th October |
| Chatham Ski Centre | 19th October |
| Gloucester Ski+Snowboard Centre | 20th October |
| Snowdome Tamworth | 2nd November |
| Norfolk Snowsports Club | 3rd November |
| Stoke Ski Centre | 10th November |
| Ackers Adventure | 16th November |
| Kendal Snowsports Club | 24th November |
| Ski Rossendale | 1st December |
| Telford Snowboard+Ski Centre | 8th December |
| Alpine Snowsports Centre, Aldershot | 17th January |
| Alpine Snowsports Centre, Southampton | 24th January |
| Bracknell Ski Centre | 6th February |
| Silksworth Ski Slope | 15th February |
| Snowtrax – Dorset | 16th February |
Further details are available on the Slide2Sochi website.  www.slide2sochi.org.uk.
Other related posts: 
Ski lessons for a fiver
The coolest halfterm outing
New 'Go Ski Go Board' campaign
Fancy having a go at skiing or snowboarding?
Snow much fun in London