New snowsports club for young people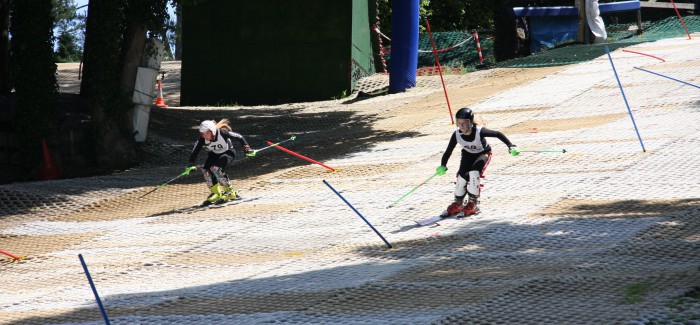 Jenny Jones will be at Alpine Snowsports in Southampton TOMORROW to launch a new snowsports club for young people.  The event is free and open to all, so read on to find out more and get yourself there for a launch night of ski and snowboard fun – no experience required!  
With snowsports catching the imagination of the public after this year's Winter Olympics, Alpine Snowsports Southampton is launching a new Snowsports Satellite Club aimed at 11-18 year olds and it is being launched tomorrow night by Winter Olympic bronze medal snowboarder Jenny Jones.
The Club, which has been funded by Sport England's Satellite Club initiative and facilitated by Sport Hampshire & IOW, will be officially opened by Jenny TOMORROW, Thursday 30th October between 5-7pm.
For those people inspired by Sochi 2014, the Snowsports Satellite Club launch will give young people the opportunity to experience skiing or snowboarding for the first time.
Jenny will talk about how she got into snowsports and her journey to the Winter Olympics and her bronze medal.  Throughout the evening there will be music, competitions and BBQ on offer for skiers and snowboarders who have worked up an appetite, or just for those watching.
Priya Samuel, Satellite Clubs Development Manager, Sport Hampshire & IOW said: "Jenny excited many people with her performance in Sochi, and we are hoping that young people will be inspired by her attendance."
Booking for the launch event is essential by calling 0300 0200 135 or emailing Hayley.walker@activenation.org.uk
After tomorrow's launch, the Snowsports Club will run on Thursdays during term time from 5-7pm and slope time will be open to 11-18 year olds.   All sessions will be led by fully qualified instructors and will run alongside race and freestyle demonstrations from the experts.
It's an ideal chance to try snowsports.  As Hayley Walker from Alpine Snowsports Southampton points out: "Snowsports is a great way to get fit and active without even realising it. We believe there is a real demand for a new club and hope to see a big uptake following the launch."
Alpine Snowsports Southampton is an active open-air dry ski slope centre, and offers a variety of courses for skiers and snowboarders of all standards from complete beginner to trainee ski racers.  They are also part of GO SKI GO BOARD, a national participation campaign aimed at getting people into snowsports, which we featured in an earlier story HERE.