New 'Go Ski Go Board' campaign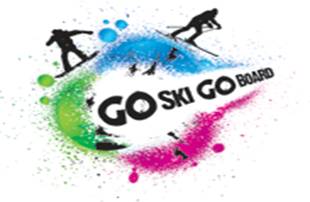 We all know skiing starts at home!
Ok, Ok… we may not have any decent mountains in England… but we do have some excellent indoor and outdoor snow centres – and, what's more, there's one near you!
That's why Snowsport England is about to launch its new Go Ski, Go Board campaign – on 5 September at The Snow Centre in Hemel Hempstead, together with its destination partner, the Tirol Tourist Board and GB Ski Cross competitors Ed Drake and Pete Wheelan.
Here at FamilySkiNews.com, we thought we'd let you know a little bit more about it, ahead of the official launch!
The aim of the campaign is to increase participation in winter sports in England and to enable more people to try it at an affordable price in one of the nation's snow facilities.
Whether you or your children are trying skiing or snowboarding for the first time, fancy a few lessons before going on holiday, looking to improve your skills or simply want to enjoy the social aspect then there is a programme for you.
The Go Ski, Go Board programme includes 6 hours of instruction or slope time ideally over 6 weeks, at one of over 30 ski centres across the country. The cost of the course is an all-inclusive price with no added extras for equipment, clothing, lift pass or instruction.
Its forthcoming website is also a fantastic resource for finding out the nearest places for you to try out skiing, boarding and even rollerskiing – all at the press of a button, once you've entered your postcode.
Go Ski Go Board will be officially launched on 5 September.  All course details and information will shortly be available at the new Go Ski Go Board website.
Other related posts: 
Have a go at Ski Cross this weekend
Send your kids to Snocamp
Dry slope skiing – SASA Interschool Challenge